Cat #10051
Cat #10052
Cat #10053
Total number of UDI pairs

Each UDI pair allows you to prepare one more library in addition to the four already included in the native BRB-seq and DRUG-seq kits (4 UDI pairs).

4
8
12
Custom format

Inquire Now
The MERCURIUS™ UDI Sets are compatible with the BRB-seq and DRUG-seq kits and contain the respective cDNA prep module and additional UDI pairs.
Flexible
dual
indexing
solutions
Increased flexibility for more libraries sequenced on the same lane.
Compatible with all MERCURIUS™ products
Including BRB-seq, DRUG-seq and Organoid DRUG-seq kits.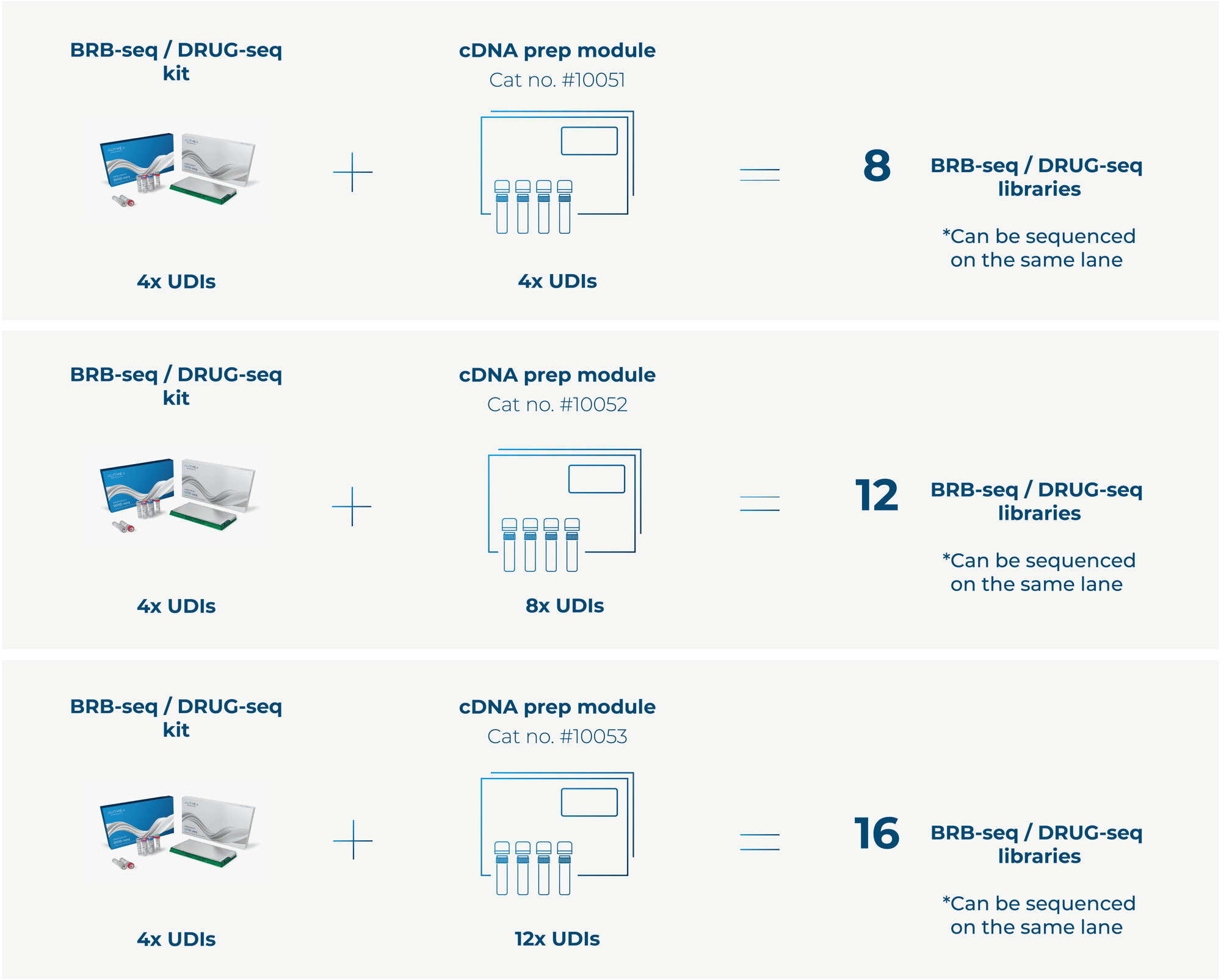 Product Specifications
cDNA prep modules and the UDI set
4x, 8x and 12x UDI pairs
*To note: in addition to the 4x pairs already included in the BRB-seq/DRUG-seq kits
Not ready to use our kits?
No problem, send us your samples and we will generate the data for you! Thanks to our BRB-seq and DRUG-seq technologies, our service is the most cost-efficient and rapid solution on the market.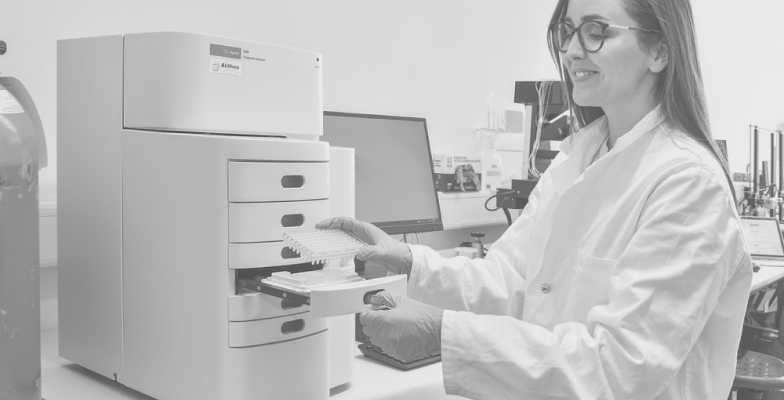 Speak with one of our RNA experts
Book a one-on-one call with one of our RNA experts to discover how we can assist your next project.