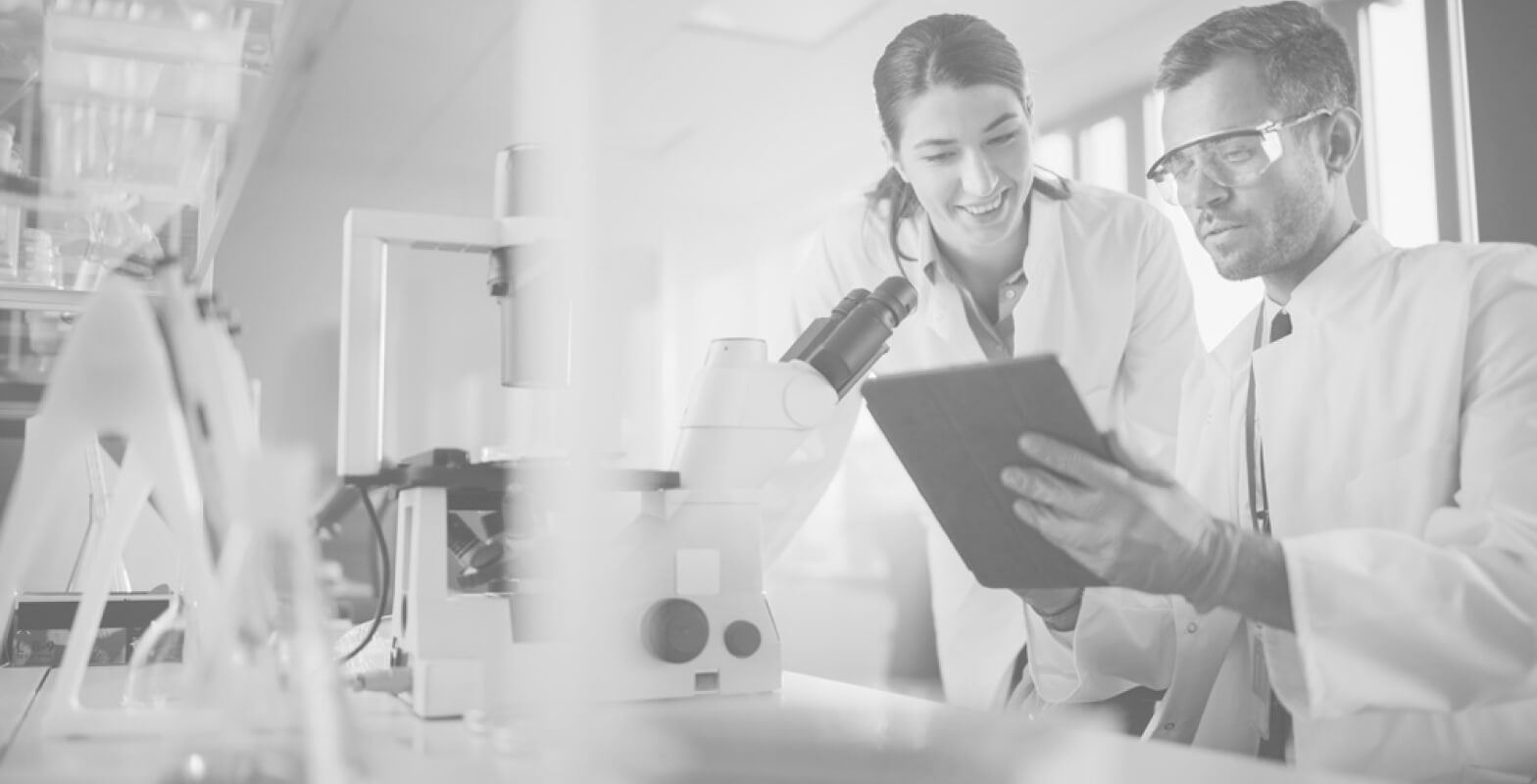 This is the Privacy Policy of Alithea Genomics SA. The Privacy Policy applies to the whole website located at https://www.alitheagenomics.com/ (hereinafter, the "Website").
The Website is property of Alithea Genomics SA, registered in the Commercial Register under number CHE-218.846.606, and with the legal address Chemin des Moines 3b, 1304, Cossonay, Switzerland. Alithea Genomics is the controller when processing personal data, pursuant to and in accordance with the Federal Act of 19 June 1992 on Data Protection (FADP) and, if applicable, the General Data Protection Regulation (GDPR).
​Simply accessing the Website gives the person who accesses it the status of Website user (hereinafter, the "User").
This Privacy Policy is intended to explain to Users which of their personal data Alithea Genomics collects, how those data are processed, for what purposes and what options Users have in this regard.
By visiting the Website, Users acknowledge that they have read, understood, and accepted the Privacy Policy.
Processing personal data when visiting Alithea Genomics website
When Users interact with Alithea Genomics through the Website or Social Media platforms, Alithea Genomics receives personal data related to them. Alithea Genomics is committed to protecting the privacy and confidentiality of their data. Therefore, Alithea Genomics ensures appropriate security as well as compliance with the relevant principles laid out in the Swiss law and, if applicable, in the EU law (GDPR).
Website encryption
The Website uses encryption for privacy and security reasons, as can be recognized through the browser's address bar being changed to https:// and the lock icon in the address bar. The data Users submit to Alithea Genomics cannot be read by third parties if encryption is enabled.
Informational use of Website
In case of mere informational use of the Website, when the user does not provide Alithea Genomics with any information or personal data, Alithea Genomics only collects the personal data that the User's browser transmits to the Alithea Genomics server. In that case, the following information is collected:
IP address

Date and time of visit

Content of the request (pages of the Website visited)

Time spent on the Website and other statistics
Providing product and services
When Users choose to purchase a product or to receive services, Alithea Genomics may use the provided personal data to manage the orders and invoices, process payments, respond to questions, provide the requested service, provide an optimal customer experience and statistical purposes.
Contact forms on Website
In the event Users decide to contact Alithea Genomics through contact forms available on the Website, Alithea Genomics will ask them to provide the following information: (a) email address; (b) first and last name; (c) job title and organization, to the extent that Users provide it. This information may be processed to fulfil the request, communicate with Users, and statistical purposes.
Access to product information
Some of the website content related to products and services is only available to identified Users and will require Users to provide specific information. This information may be used for internal statistics purposes, to improve Alithea Genomics products and services, and to communicate with Users.
Newsletter
In the event users register to receive the newsletter, Alithea Genomics collects Users contact details to provide the service, such as e-mail address, IP address and date of registration. This serves to keep Users apprised about Alithea Genomics activity and events. Users may at any point unsubscribe from our communications.
Events registration
When users fill out a form to participate in events on the Website, the information Users provide is used to respond to their request. The collected information depends on the third party used for the event registration. For more information about the collected data, please consult the third-party website indicated in the form.
Job applications
Alithea Genomics only uses job applicants' data for recruitment and selection purposes. Unless required by law, this data will not be provided to third parties without the applicant's prior consent. Applicants' data, provided to us though the application process, will be kept by Alithea Genomics no longer than is necessary for the purposes for which data are processed but no longer than 4 months, unless the applicant consents for further storage with a view to possible future vacancies at Alithea Genomics.
Social media
A link to Alithea Genomics' professional social media sites is provided on the Website. Users can find their privacy policies here: LinkedIn, Twitter, Facebook and Instagram accounts is provided in the Website. Following Alithea Genomics Linkedin page or liking a post qualifies as "consent" and Alithea Genomics can process related personal data. Alithea Genomics acts as a joint controller with LinkedIn for the processing of personal data provided through LinkedIn Page Analytics. The agreement can be found in the following link. Users can at any time withdraw their consent.
Third-party services
Alithea Genomics may use Google Analytics, which uses cookies to collect standard Internet log information and Users' behavior information. By using the Website, Users consent to the processing of their data by Google analytics in the manner and purposes set out above, in aggregate form. To find out more, visit "How Google uses data when User(s) use our partners' sites or apps". Users can refuse the use of cookies by selecting the corresponding settings in their browser, but this my affect their ability to use the Website.
Data protection
Any personal information supplied to Alithea Genomics through the visit of the Website will be processed in accordance with technical and organizational measures ensuring that Users' personal data are kept secure and confidential. By using the Website, Users consent to such a processing.
Alithea Genomics will not share Users' personal information with any third party, unless legally required or if necessary, to fulfill the purpose for which Users have provided the information. For the sake of clarity, Alithea Genomics will not sell, trade, or rent any personal information to third parties. By providing Alithea Genomics with their personal data, Users consent to Alithea Genomics processing of their personal data for the purposes of providing its services. Users also understand that such data will be used for statutory, accounting, and archival purposes.
However, Alithea Genomics may gather, use, and share with third parties, certain anonymous information, and statistics about Users, in aggregate form only, to improve its services.
Depending on the legal basis for processing the Users' personal data, Users may have some or all the following rights:
Right to access: Users are entitled to ask Alithea Genomics anytime for information about what type of personal data about them has been processed.

Users may also ask Alithea Genomics to have their data rectified, deleted, or restricted, as required by applicable data protection law.

Right to object: Users are entitled to refuse processing of their data at any time.

Right to portability: Users are entitled to ask for their data and transmit it to another organization

Automated decisions: Alithea Genomics does not engage in automated decisions about Users in connection with the Website.
Links to other sites:
Some Website pages may contain links to websites owned and operated by third parties. Alithea Genomics is not responsible for the content, security, privacy, capabilities, or availability of such websites. Please read the privacy policy of each external website prior to accessing or sending personal data to the site.
Offensive or inappropriate content
If Users post or send offensive, inappropriate, or objectionable content anywhere on or to the Website or otherwise engage in any disruptive behavior on any of Alithea Genomics services, Alithea Genomics may use Users' personal data to stop such a behavior.
Where Alithea Genomics reasonably believes that Users are or may be in breach of any of the laws of the country of origin of their IP address, Alithea Genomics may use Users' personal data to inform relevant third parties such as email/internet providers or law enforcement agencies about the Users' behavior.
Changes to Privacy Policy
Alithea Genomics keeps its Privacy Policy under regular review. If Alithea Genomics changes its Privacy Policy, it will post the changes on this page, and place a notice on the main page of the Website, so that Users may be aware of the information Alithea Genomics collects and how Alithea Genomics uses it at all times. Users can request a copy of the previous Alithea Genomics Privacy Notice for comparison by emailing info [at] sunbioscience.ch.
If Users no longer accept this Privacy Policy, or any future modification to it, they must cease using the Website. Continued use of the Website indicates Users' continued acceptance of this Privacy Policy.
Governing law
The Courts of Lausanne, Canton Vaud, Switzerland, shall have exclusive jurisdiction over any claims or disputes arising from or related to, the Users' access or use of the Website.
This Privacy Notice shall be governed by and construed in accordance with the laws of Switzerland.