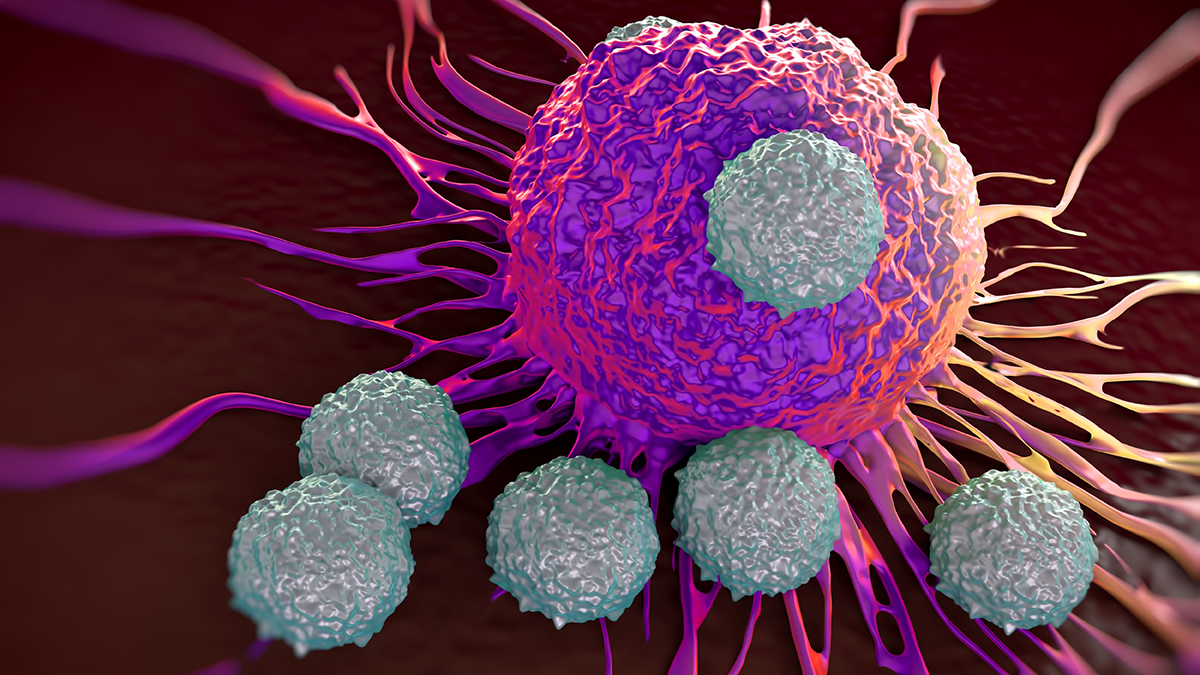 Immunology and infectious diseases
| 24 Apr, 2022
Tu
mours are very heterogeneous. Somewhat counterintuitively, this heterogeneity goes beyond the malignant cells. In fact, tumours are also made up and influenced by non-malignant cells, such as stromal and immune cells [
1
].
This is why the scientific community is progressively getting interested not only in profiling the genetic alterations that occur in tumours, but also in profiling and understanding the mechanisms by which immune cells drive and control tumour's progression.
Immunotherapy itself is an approach that aims at using or re-purposing a patient's immune system to fight back cancer.
As for all therapies - and in particular the ones targeting complex diseases such as cancer - the efficacy of immunotherapy can greatly be improved by personalizing and tailoring treatments to patients. However, this is unfortunately easier said than done!
In fact, the scientific and medical community still lack reliable biomarkers and interpretation tools to be able to reliably personalize immunotherapy.
Luckily, accumulating evidence and emerging tools are opening exciting opportunities.
In this context, both bulk and single-cell RNA sequencing (RNA-seq) constitute great resources for the development of new knowledge and new biomarkers that can help provide the right therapy at the right time (Fig. 1).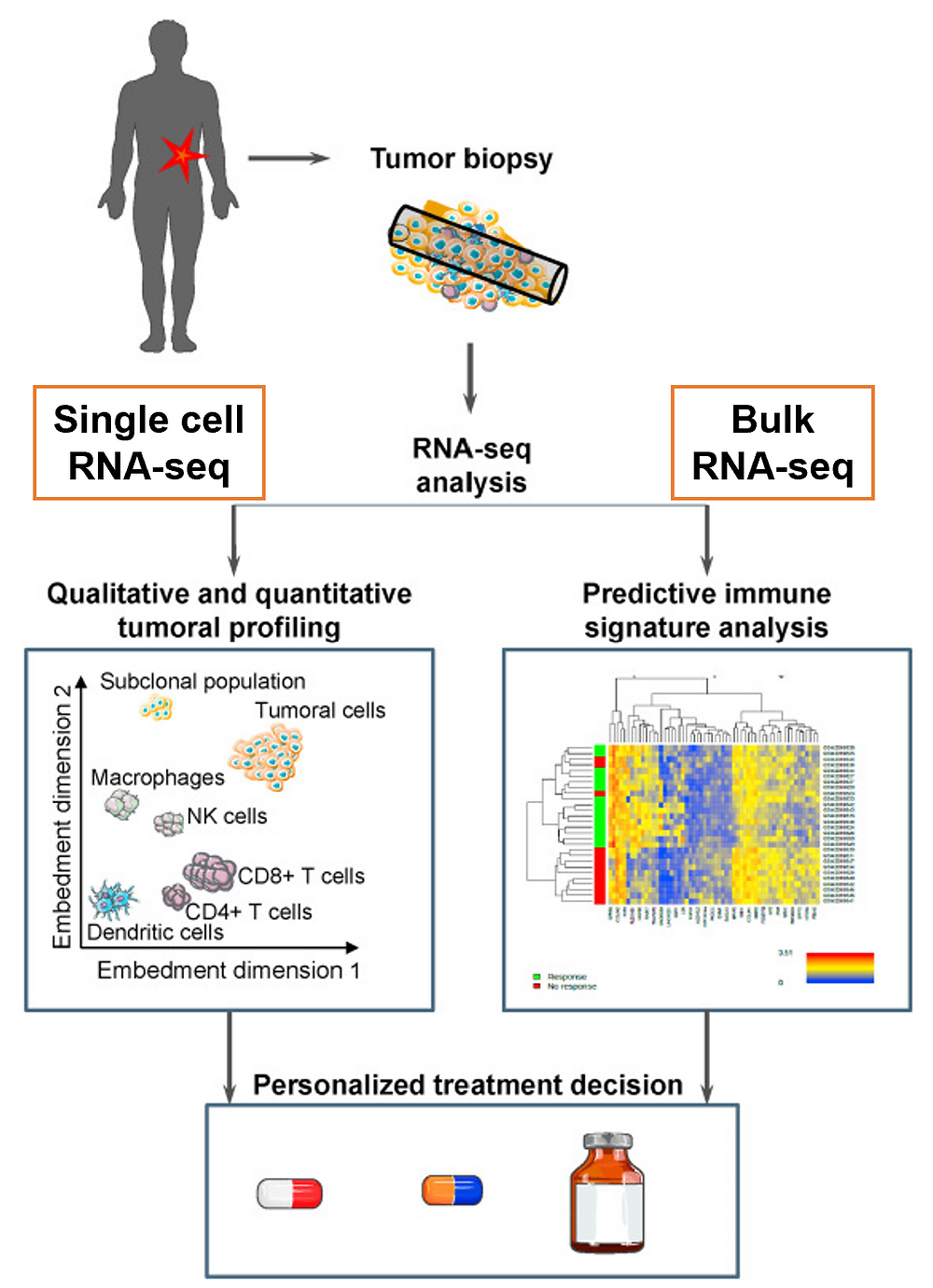 Figure 1 (adapted from here)
On one hand, single-cell RNA-seq can be instrumental to accurately profile and disentangle which cell type are making up the tumor. On the other hand, bulk RNA-seq can be used to robustly define new "signature" that can be used to understand and detect how the tumor is functioning as whole [
2
,
3
].
As a corroboration of this, an increasing number of clinical trials have been integrating RNA-seq in their design (Fig. 2), for example:
· NCT03739372, which aims to guide treatment for children with high-grade gliomas.
· NCT04318834, which examines a cohort of adult patients with biliary tract cancers.
· NCT03784014 and NCT03375437, which study soft-tissue sarcomas.
Finally, another interesting class of clinical studies used RNA-seq to evaluate the response of tumours after receiving a type of therapeutic agent called immune-checkpoint inhibitors (NCT03978624, NCT04326257 and NCT03673787).

Figure 2 (adapted from
here
)
The clinical potential of RNA-seq, both as biomarker discovery and diagnostic tool is therefore becoming increasingly more and more a concrete possibility.
However, we believe the clinical translation of RNA-seq will require further efforts specifically aimed the generation of more diverse and well-curated data, for example from international consortia.
Finally, defining standardised analysis pipelines among thousands available, from the wet to dry lab, will be essential and will greatly benefit the reproducibility and gradual generalization of the approach.
Please contact us if you have more questions about how bulk and single-cell RNA-seq can help the immunology research and the discovery of new biomarkers and therapies.